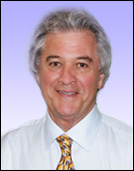 Greetings:
You have stopped by to visit with us just in time!!! The health of America and the world in general is deteriorating faster than our good doctors can handle, and so just maybe, the only thing we can count on is our body itself...that marvelous machine that is so complicated that all our best scientists still cannot seem to stop it from breaking down...I think we refer to that as "getting old"!
So what to do??? Well here I am at 75 years of age, never having been to a doctor for any illness...never having taken any prescription drug...never getting a cold...never having a poor sleep pattern...never having stomach upset...never lacking energy...never whatever else you can think of!!!
CAN IT BE POSSIBLE THAT CONTINUED USE OF JC TONIC® IS THE REASON???
Well here is a photo of my dad at 86 years of age!!! And then there are the before and after pictures on this website that you are probably questioning! Yes yes, they are for real! So if there ever was a product-driven organization, JURAK WORLD WIDE must be it!!!

We live, breath and sleep JC TONIC®.
---
This family company bears the names of my Dad, CARL JURAK, (pictured here in the 1940's when he began to commercialize his preparation) who developed the extraordinary formula, JURAK CLASSIC WHOLE BODY TONIC, fondly known as JC TONIC®, The Youth Solution® and that of my Mom, HELENA JURAK in whose honor we named another extraordinary formula, HELENA® WHOLE BODY SKIN REJUVENATOR.


Was my Dad a genius??? He sure must have been pretty smart to have developed such formulae...or was it that he just NEVER GAVE UP?? You see, he worked on the JC TONIC® formula for about 20 years during the 1920's and 1930's to achieve his unbelievable molecular chain and was finally ready to commercialize that miracle in 1943.
So this "preparation", as he called it until he began to market it, when it was given the name MATONOL, is as DANIEL B. MOWREY, PhD referred to it, "a TRUE Whole Body Tonic".
Please read through our website to get ALL those details...the History of how my Mother and Father came to North America and their trials and tribulations during those formative 1920's and 1930's and then the rest of the story. Read also what Dan Mowrey had to say about this formula.
In 1984 I founded the MATOL/KM Company (along with another person) and produced a variation of my Dad's preparation. It was the incomplete formula but it worked pretty well...actually well enough for us to have sold about $600,000,000.00 worth of it over the next 10 years. So I guess with the formula that we now have, with all parts intact, as it was originally made when my Dad started his business in 1943, we have no doubt we will be able to attend to everyone's health. The JC TONIC® works so well that we never have had to return any consumer's money, under our 90 day guarantee. As a matter of fact in 2003 we received a letter from our credit card processor who could not believe we had no returns. They were astounded!
We are not astounded and neither will you be when you begin drinking of The Youth Solution® on a regular basis. You will become another GREAT statistic, as thousands of others have over the 69 years this "preparation" has been consumed. (Do not forget to have a read of the Success Stories)
The before and after photos are just not to be believed...but you know what? They are REAL!
Today Jurak World Wide is a veritable ground-floor opportunity both to enrich your health and your wealth...today we have my father's original super formula JC TONIC®. It outstrips the MATOL/KM formula on every measurable category/attribute. It has been "tested" in the finest laboratory known to mankind, the Human Body, for all these years, and I believe that reading the Success Stories and seeing the Before and After pictures, you will want to make JC TONIC® part of your life and that of your family and all your loved ones.
And the Pot of Gold at the end of this Rainbow is that JC TONIC® will become for you: THE CHEAPEST HEALTH INSURANCE IN THE WORLD.
Please join our Ambassadors of Health, myself, and the rest of Team Jurak as we embark on what can only be called a HEALTH CRUSADE, either as a consumer or as an Ambassador of Health®. Our Mission is:
Give The People Of The World What They Need Before They Know They Need It.
Drinking JC TONIC® will change EVERYONE'S bodies for the better and that means becoming more energetic, more youthful, healthier, more focused...in effect, as a whole body tonic it will positively affect EVERY structure and function of the human body.
Please get with the Ambassador of Health® that introduced you to us and TAKE THE NEXT STEP!
You will be eternally grateful to that person and we will be eternally grateful to you for contributing to making JC TONIC® available for another 70 years...or how about FOR EVER!
WE CARE! SO WE SHARE!
Your faithful servant,




Anthony Carl Jurak
Founder, Jurak World Wide Inc.